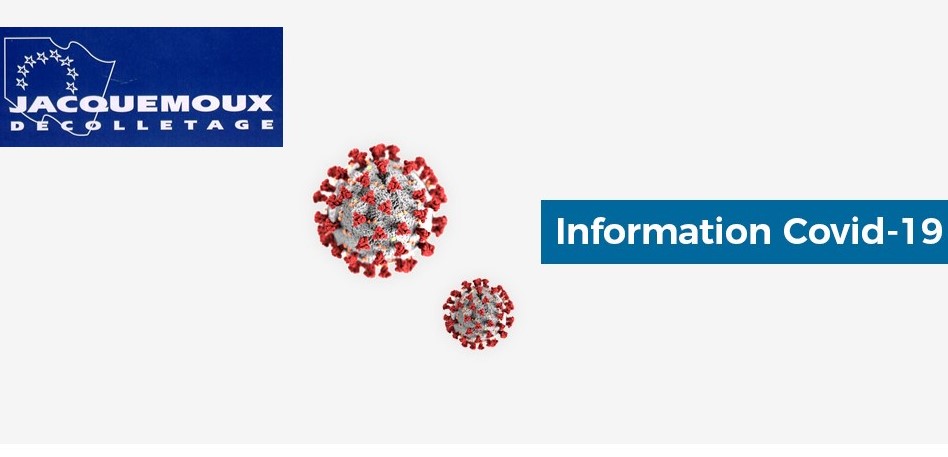 Following the rapid development of the health crisis linked to COVID-19, to the directives of the French state and the closure of our customers' production sites, the management of JACQUEMOUX Décolletage has decided to limit its activity from Friday March 20, and this for an indefinite period.
We take the decision to preserve the health of our personnel and thus participate in the National containment effort, linked to the spread of the virus.
In order to prevent any goods from being blocked, we will only proceed with shipments after checking the availability of our carriers and yourself.
For abroad, no shipment will be made. Nevertheless, the goods will be made available, we'll let you organize the transport.
We disclaim all responsibility in the event of loss, theft or damage.
During this period, we remain at your disposal to respond to your requests and inquiries.
Only the addresses cjacquemoux@jacquemoux.fr and sjacquemoux@jacquemoux.fr
will allow you to join us for your deliveries and orders.
We will do our best to accompany you during this period, in order to be present for the restart of industrial activity, which we hope will be rapid.
We will keep you informed of developments.
Thank you for your understanding and above all, take care of yourself and your loved ones.